Who will benefit from this course?
This course will benefit students and professionals starting a new project, moving teams or starting a new role in the crop protection industry and with an understanding of the essentials of crop protection agrobiology, and teaches applied agrobiological aspects of Crop Protection.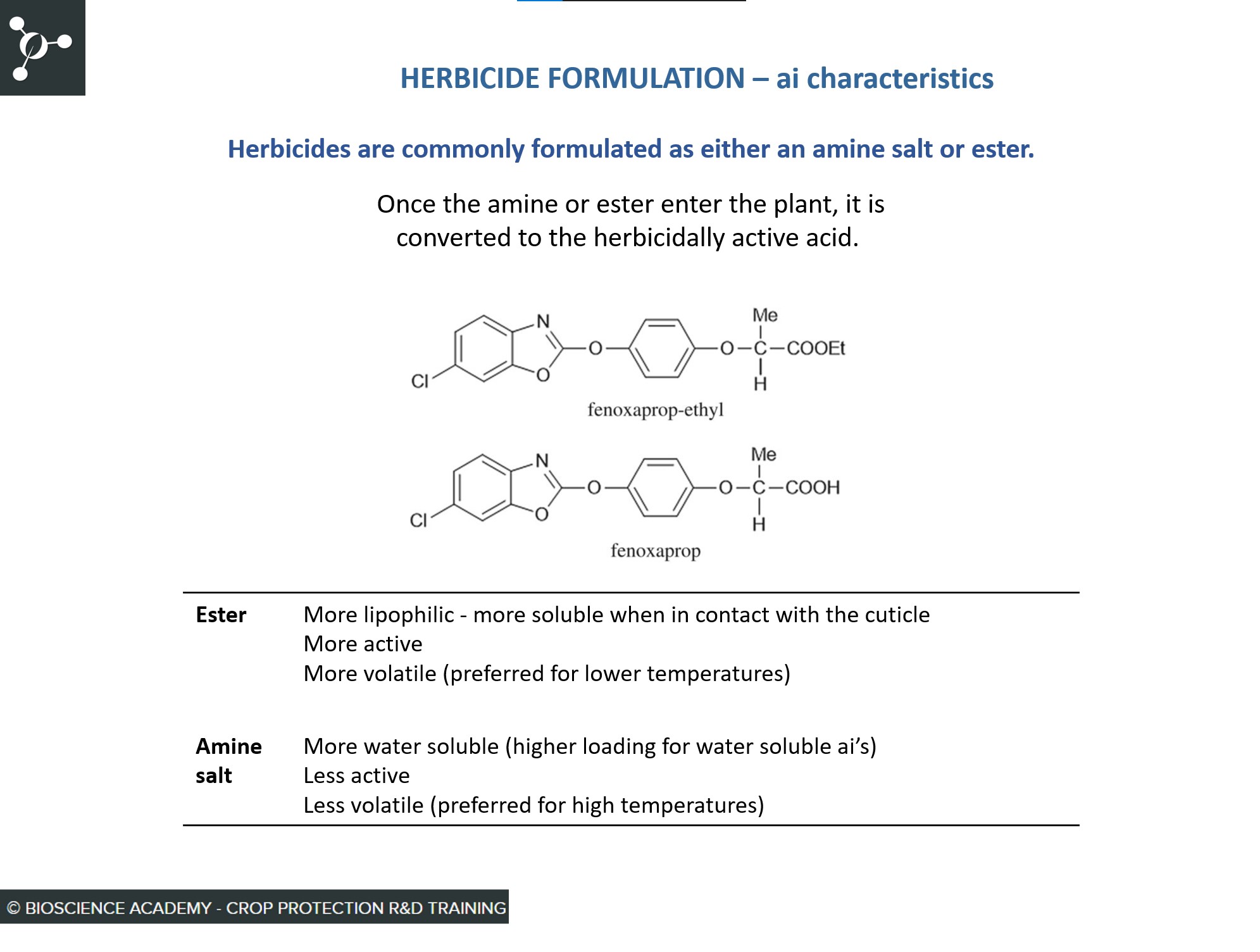 What is the purpose of this course?
This applied course follows on from the first, "essentials" course - Understanding the Agrobiology of Agrochemical Formulations I, and identifies challenges and opportunities and practical insights related to herbicide, fungicide and insecticide formulation as well as providing relevant case studies.
By understanding the factors determining active ingredient uptake and translocation as well as the essential principles of adjuvants and formulation types, the application and bioavailability of crop protection herbicide, fungicide and insecticide formulations can be optimized, enhancing efficacy, providing product differentiation and addressing environmental and regulatory challenges.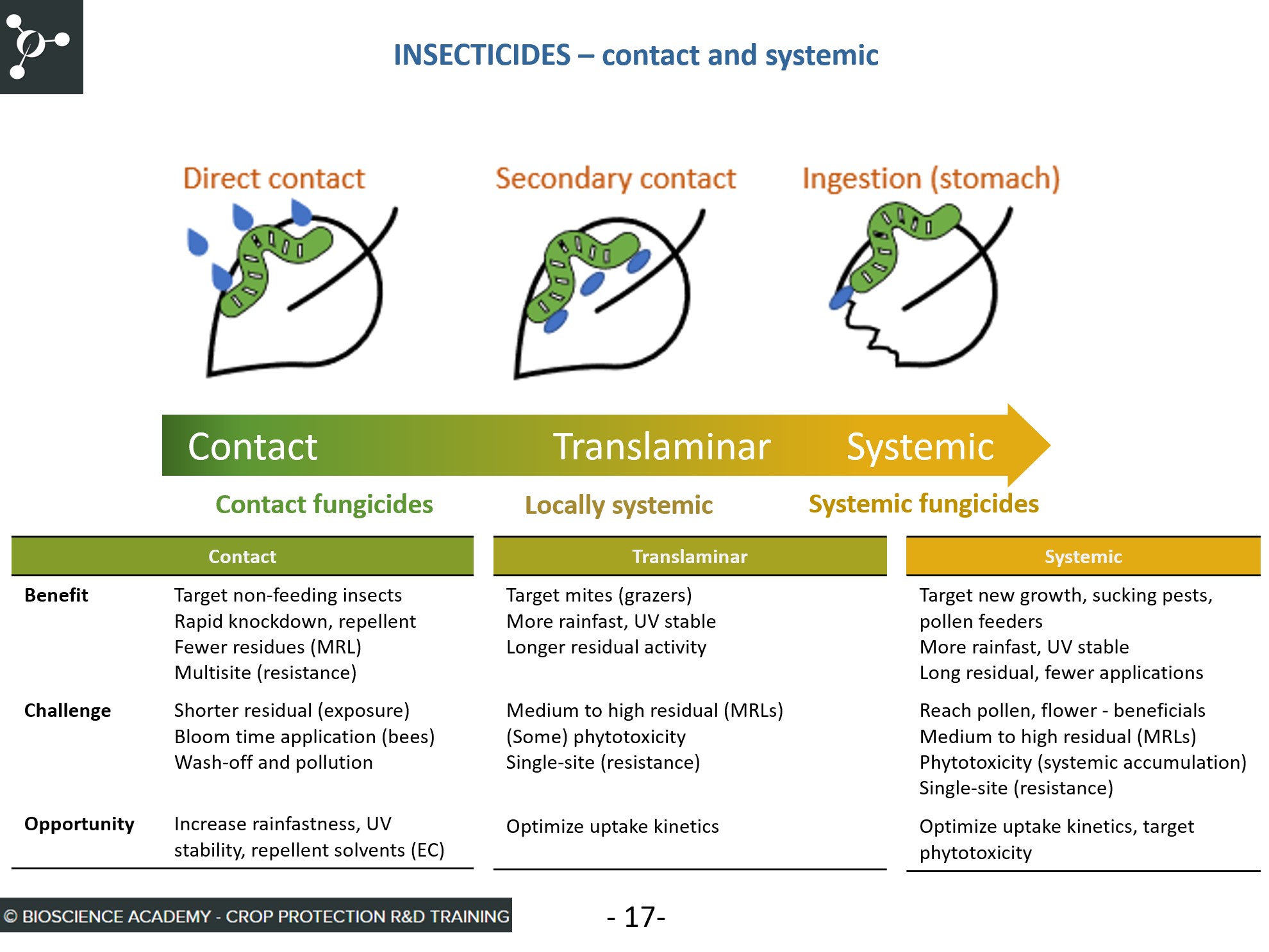 What are the main learnings/takeaways from this course?
Participants will have an understanding and overview of herbicide, fungicide and insecticide formulation and adjuvant options for optimizing the combination of pesticidal active and inert ingredients to make the final product biologically effective, stable and safe. 

In this course, specific aspects of the physical-chemical properties of herbicide, fungicide and insecticide active ingredients (including acids, esters, salts, propesticides), application strategies (pre- and post-emergence; curative and protective, contact and systemic) ans associated formulation and adjuvant strategies and selection criteria will be covered.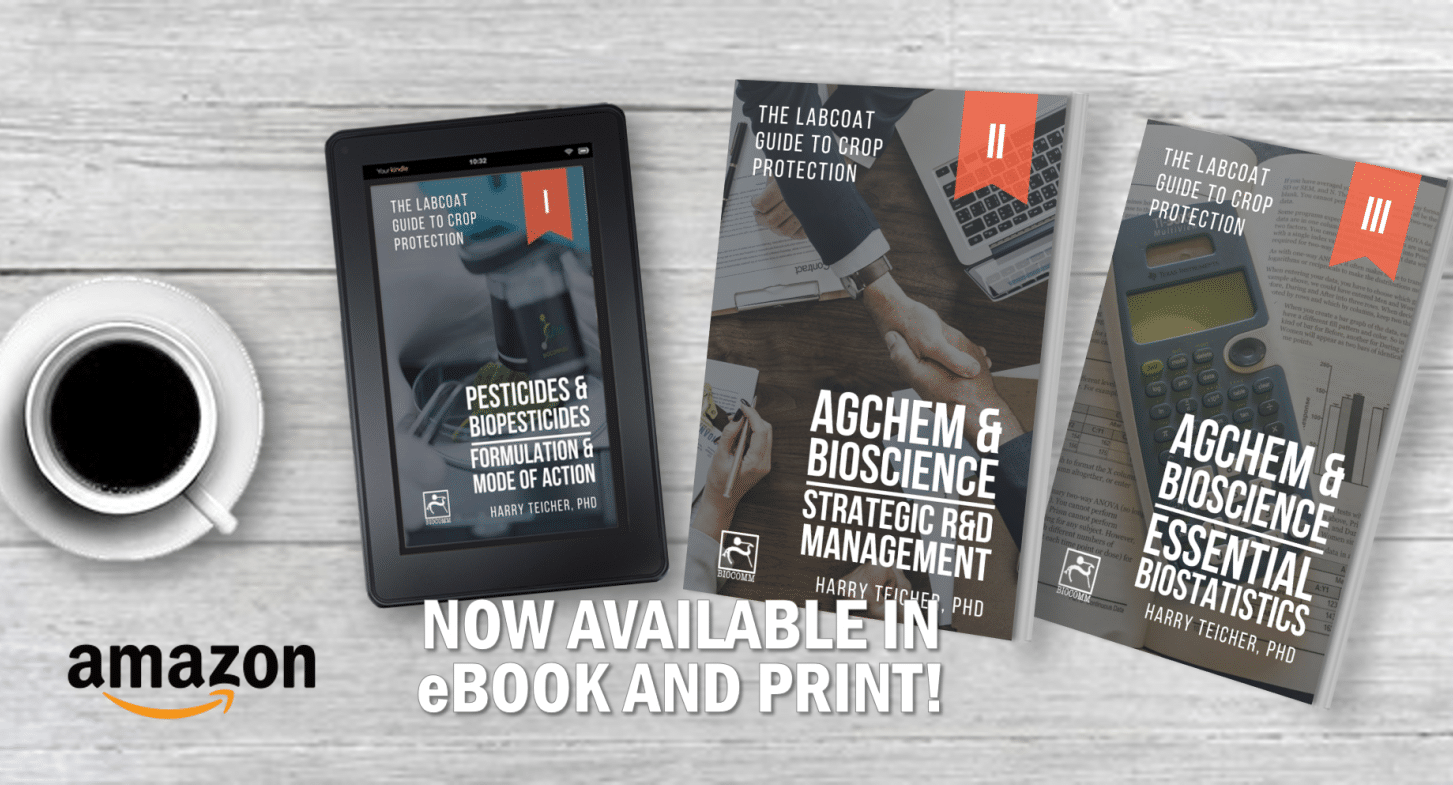 The LABCOAT GUIDE TO CROP PROTECTION book series
To supplement these courses, BioScience Solutions has published a series of books that provide an easily accessible introduction to essential principles of Pesticide and Biopesticide Mode of Action and Formulation, Biostatistics, and Strategic R&D Management for Pesticide & Biopesticide R&D.


Check your inbox to confirm your subscription